Firstly, I would like to thank Simon and Schuster Australia for sending me out a review copy of What If It's Us? Secondly, I want to confess to something. This book was the first piece of work I have ever read by either Becky Albertalli or Adam Silvera.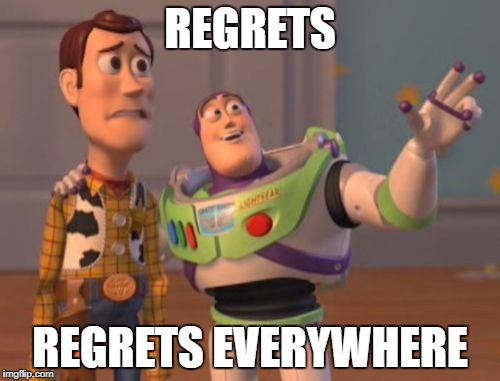 ---
So let's dive in! I wanted to write this with subheadings from a sample document I found on Google (similar to 7th graded book review formatting) but I didn't want to bore anyone or give them horrible flashbacks to their angry English teachers.
Arthur is interning in New York City at the law firm his mother represents back in Georgia. He seems cool, average, short apparently and super MEGA intense! I wanted to start with the only negative aspect of this book. The book is written in two perspectives, one being Arthurs and the other Ben's. Arthur is super OTT and dramatic and got on my nerves a little bit. Mainly because I see myself in amongst all of his intensity and I know how badly that played out during my short-lived crushes. Arthurs intensity made me cringe!
BUT DON'T LET THAT STOP YOU FROM READING WHAT IF IT'S US?! Now that I have the one part that annoyed me out of the way… The rest of the book was A++. Ben was written so down to earth and so level headed that I really enjoyed his perspective throughout the book. I adored reading about their adventures throughout the different boroughs of New York City, I honestly can't wait to see that place. I bet any money I will point things out and reference this book.
Their friends were absolute magic! Dylan, Samantha, Jessie, and Ethan were all great and played awesome parts in bringing the story to life. Dylan is the best friend that every one should wish that they had, he was funny, bright, dramatic and was written perfectly as the average teenager. I adored Ben's parents and I often found myself cracking up while reading anything that his mum and dad were involved in. It felt really wholesome reading about Ben and Arthurs parents from their perspective. I could feel the cringe, the embarrassment, worry, and the love whenever the main characters expressed those exact feelings about their loved ones (friends or family).
As someone who hasn't read a lot of LGBT+ literature BUT has done a lot of research into them / read a lot of reviews of books focusing on LGBT+ stories. I know and understand that the most commonly used trope is placing a lot of emphasis and focus on the characters being associated with LGBT+ and it being the only thing that these characters about. However, I really feel that it wasn't a trope that was overemphasised throughout the book. There were one or two incidents where I as the reader was confronted by unfamiliar experiences i.e. Ben and Arthur being abused by a homophobe on their train through the city. I felt confronted and incredibly sad because I will never know the fear or emotions that same-sex couples feel daily from ignorant or homophobic people.
Albertalli and Silvera really exposed a young relationship and the ups and downs of teenage romance. How we doubt ourselves, our capacity to love and if we are good enough for another human being. It gave me lots of lovely and heartbreaking first love vibes, more heartbreaking in the sense that most of us can relate to those first love doubts. I was warned that Adam Silvera is the king of breaking people's hearts, I guess you will just have to find out!